About the Studio
Butterscotch Shenanigans is a critically acclaimed videogame studio founded in 2012 by the three brothers: Seth Coster, Sam Coster, and Adam Coster.
Our game portfolio (Levelhead®, Crashlands®, Quadropus Rampage, Towelfight 2, Flop Rocket, and Roid Rage) collectively combine for maximum gleeful play while blurring the lines between games, stores, and devices through the data-portability of our Rumpus™ and BscotchID® web systems.
To learn more about our studio: peruse this site, play our games, listen to our comedy podcast, or view our talks, tutorials, and trailers on our YouTube channel. We are located in St. Louis, MO USA.
To keep track of what we're up to, join our newsletters and follow us on Twitter.
Contact
Snail Mail
The Team
Sam Coster
CCO, Node Wiggler & Marketing Strategist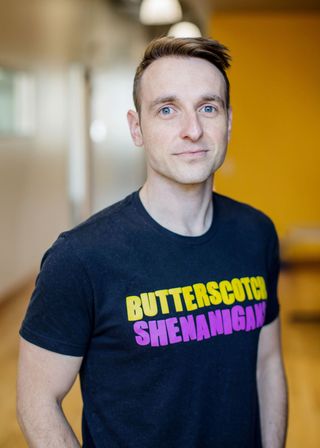 Sam always wants to know how to do as many things as possible. This made early life frustrating, since everyone was trying to force him to choose a career path. He invited Seth to visit during a game jam (a weekend spent making a game from scratch) and the two had such a blast that Sam said, "HEY, what if we just... did this? For a job?" True to form, he wasn't worried that neither of them knew how to make games. And so, Butterscotch was born. At the time, Seth was a better programmer, so Sam said, "I guess I'll be the artist," and then spent every waking moment making art. Our classic Bscotch art style is fully Sam's doing. Sam also loves people, and so he manages most of our marketing, outreach, PR, and business development. Sam was selected for the Forbes 30 Under 30 in 2017.
Seth Coster
CEO & Game Programmer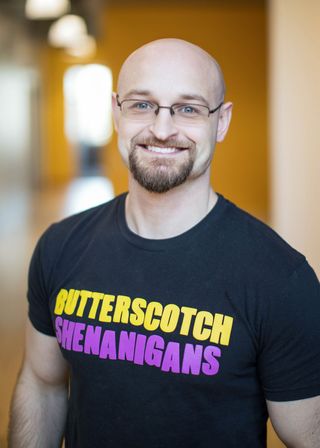 Seth was born to make video games, but everyone around him seemed to think this was a silly, impossible dream. So, for a long while, he didn't make games. Instead he studied finance, became a Certified Financial Analyst, started a joint Law/Business graduate program... and then enough was enough! After spending every available moment teaching himself to program and make games he finally quit his Master's program and started making games full time. He is now an unstoppable game-programming monster, responsible for nearly every line of code in all of our games. That stint in finance/business/law came in quite handy for starting our own company.
Adam Coster
CTO & Web Slinger
Adam's love for science carried him through a PhD in Cellular & Molecular Biology. Turns out it wasn't science he was into, but solving hard problems in general. Building a company from scratch in a highly competitive and rapidly changing industry certainly fit that bill, and so Adam joined the team immediately after defending his dissertation. When he joined, he decided that web technology was the major missing component for the studio. And so Adam created BscotchID, and then Rumpus, to create the webby foundation of our technology stack. In addition, Adam writes software tools for speeding up development and crunches numbers to help guide Butterscotch's business decisions.
Shi Chen (陈适)
Platform Specialist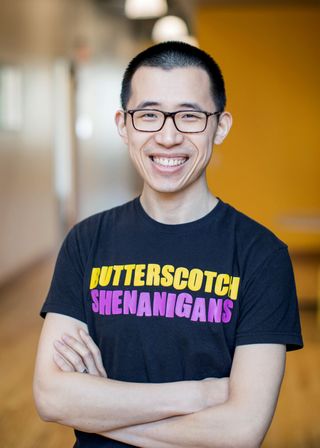 Shi (pronounced like "shirt", without the "t") dreamed of making games but couldn't quite figure out how to get on that path. We met him at a local game-developer meetup and immediately liked the cut of his jib. When we opened up our first position, he applied. That position was for a "Platform Specialist", who would keep our games running as the devices and operating systems changed around us, bring our games to new markets, and add content to our existing games. In addition to the Platform Specialist role, Shi has proven indispensable for our studio's success in the growing Chinese market.
Sampada Coster
Operations Engineer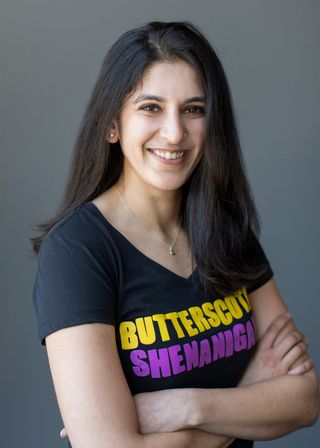 Sampada has always been driven to excel in multiple fields. As a collegiate tennis player and national Indian tennis champion, she learned the art of organization and balancing all aspects of life. She carried these skills forward to earn a Master's degree in Industrial Organizational Psychology, and then worked in Human Resources for 7 years while also helping Butterscotch Shenanigans get off the ground in our early years. Today, Sampada wears many hats, handling all the business operations in the company and doing industry research to ensure that the road is clear for development.
Jordan Embree
Quality Assurance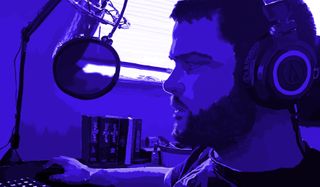 Jordan has always had a passion for video games and eventually went to university to pursue a degree in video game design. During his final semester he started working with us as a part-time QA. We brought him on full-time immediately after his graduation. Jordan is now responsible for developing, executing, and improving the processes for internal testing to make sure our games meet the byzantine and sometimes-contradictory requirements set forth by our platform parters. He is the last line of defense between the stuff we make and the people who use it.