Crashlands will be, to my knowledge, the first game to launch after half its development team underwent cancer treatment...twice.
On Wednesday, June 11th, I had a follow-up PET scan to assure myself, my family, and my medical team that the cancer was gone. The doctor walked in the room where my family had gathered and, with a frown, said: "Your disease is back."
Three nodes in my left armpit were glowing. The same three nodes where the disease appeared to have begun, way back last fall. I was silently crying as the doc laid out the treatment plan, my veil of optimism temporarily torn asunder by the news. Seth and I talked afterward and, in his ever-optimistic older-brother mode, he assured me that we'd figure out how to get through this.
Since then we've been running from exam to exam, reading statistics, catching up on all the new research for curing what's called Refractory (meaning it didn't die with the first line of treatment) Diffuse Large B-Cell Lymphoma, and shoring up our weak points for the months ahead.
All-in-all, we're looking at another 6 months or so of treatment, 7 weeks of which will have me in the hospital. I'll be getting two bone-marrow transplants, back-to-back. That means I'll be getting my immune-system nuked out of my body and someone else's put in. Hopefully it will be Seth or Adam's (the third Butterscotch brother, who is finishing a PhD in genetics at the moment).
Some in the community subreddit, twitter, and comments here have been wondering where we've been for the past few weeks; WELLLLLL here you are!
What this means for Crashlands
I worked through the last chemo, and I'll work through this one. I even got one of these amazing cardboard stand-up desks that I will be smuggling into my hospital room. Plus, we purchased a fancy new laptop that has a high enough resolution that I can effectively work on its not-wall-sized screen, so I can actually work from wherever.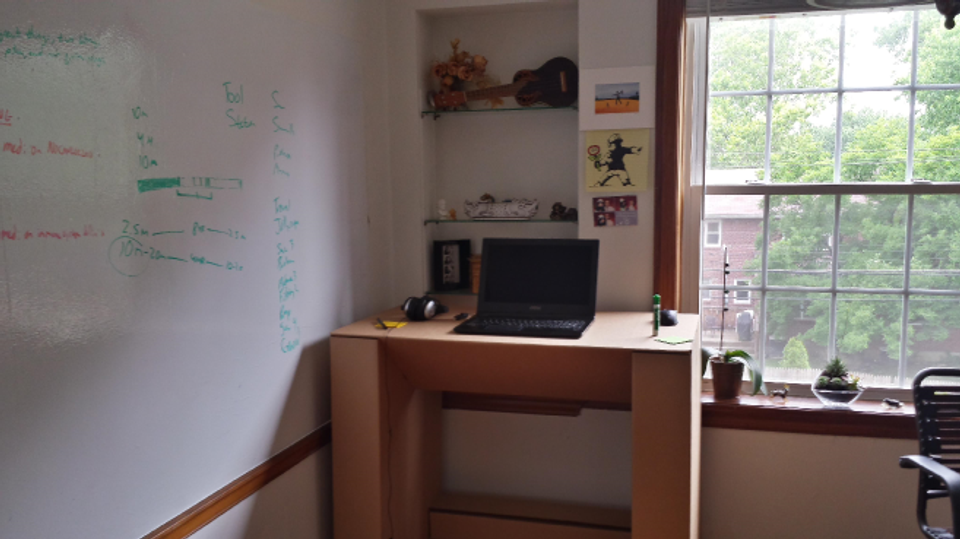 | It may not be shiny but it's DAMN EFFICIENT. |
I'm likely to be close to undeath about 50% of the time in the coming months, being conservative. Based on where development is now, and how it's been progressing, we had internally moved our launch time back to end of July. With this new cancer development, we're now aiming for September.
To those of you who applied to the Beta, we've still got your info and will be making our selections once we get to that developmental point. We were originally aiming to be there by now, but cancer happened.
What you can do
Send me your vibes. ALL OF THEM. Specifically, send them to my left armpit.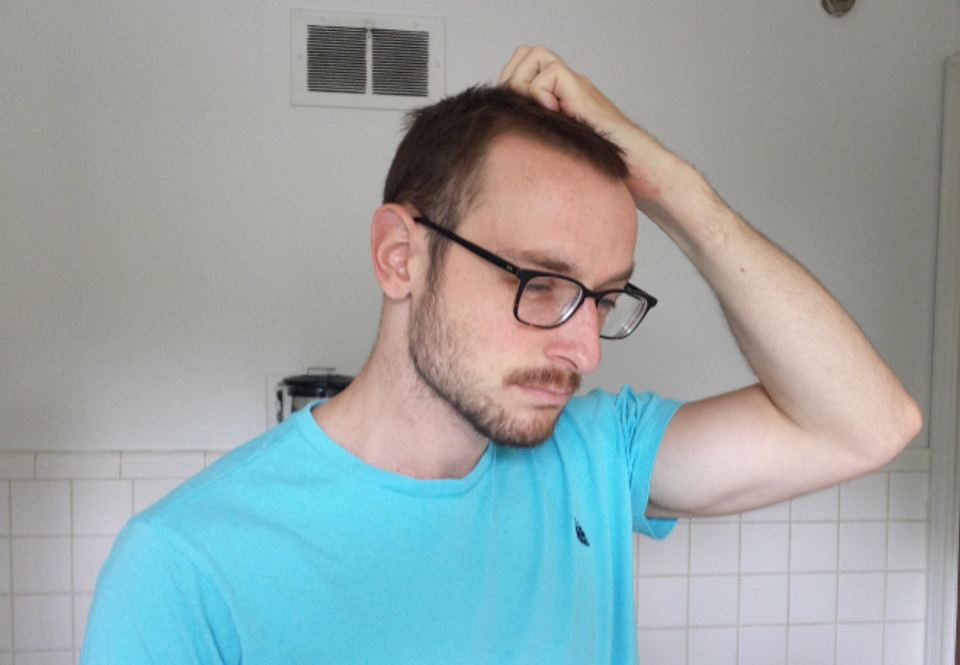 | DAMMIT. I WAS JUST GETTING USED TO THIS "HAIR" CONCEPT. |
We're working on something to show-off Crashlands in video-form which includes a number of ways that you, our players and lifeblood, can lend your aid. It'll be something very easily shareable that explains our backstory and gives the first glimpse of Crashlands in action (and not in a crappy gif).In the mean time, spreading the news is all we can ask for. Tell your friends, your dog, your uncle, maybe even your dog's uncle's best-friend. We're going to need all the support you can muster.
To those of you who have been around since the first bout, thank you for your support.
To those of you just joining our combined struggle of indie development and cancer eradication, I say this:
My name is Sam Coster. I'm 24. I make games with my brother, Seth. I have cancer. And I am very, very grateful that you're here.
Hungry for more? Get the biggest Bscotch news sent right to your inbox!