WELCOME TO THE WEEKLY RECAP. We want to make sure you all know what's going on here at Bscotch HQ, so we're trying this new thing where we actually TELL YOU. (audience gasps in disbelief) SO. WHAT DID WE DO THIS WEEK?
Codename: BRUNCH
Brunch is our super-secret next title. You can check back here weekly to get an early look at what it'll be like!
We've decided on the first set of character species and classes. All we'll say now is : SHUFFLER, BEATBOXXER, FATALIST, & ANCHOR.
Sam wrote a whole mess of back-story and lore for the game. Next Tuesday we'll begin dropping bread crumbs you can hoover up like a glitched-out ROOMBA.
Seth put together a REALLY BASIC playable demo of client-side multiplayer, and the studio was running around together in Codename: BRUNCH land. It's got a LONG way to go, but it was fun.
Sam's been hard at work jamming on self-directed art lessons and HE CAN ALMOST ACTUALLY DRAW ARMS NOW. I mean look at this gross thing he made: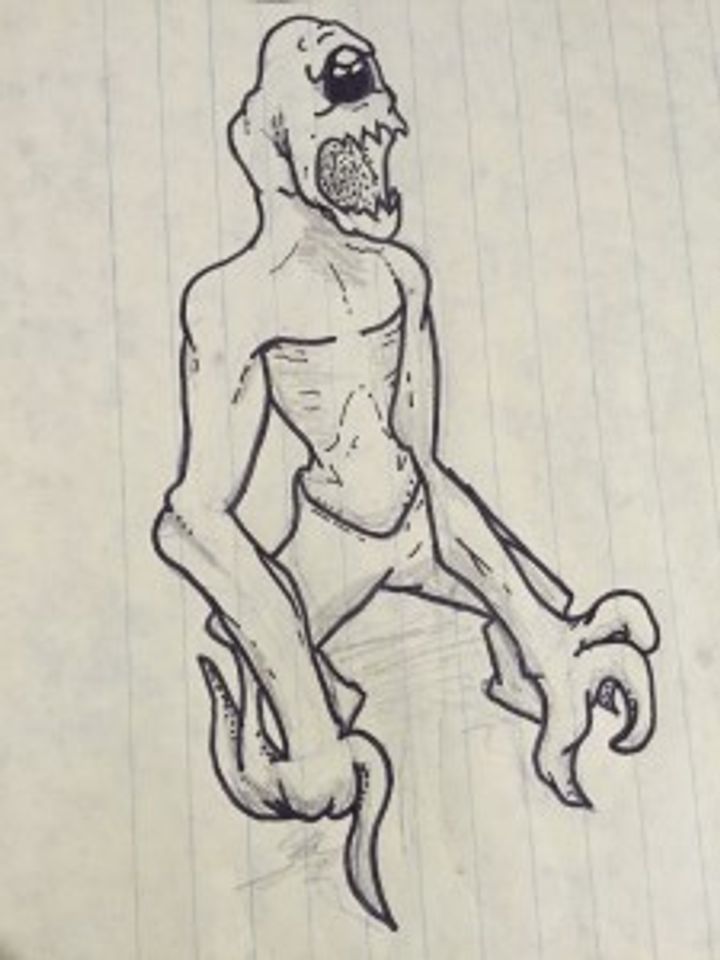 Crashlands
This is our most recent title, an epic crafting ARPG - get all the infos at crashlands.net
Seth is still working his muscley buns off on controller support. All our players told us to "JUST" add it, but it turns out it's like building an Egyptian pyramid by yourself while beset by a plague of locusts. WHY DID YOU DO THIS TO US?!
The first-ever Crashlands comic, "DELIVERY OF DOOM," is coming along SWIMMINGLY. The artist, Ben Sawyer, has completed inking and has started on color on the bite-sized adventure.
Adam's plugging away on the Crashlands Creator, although a lot of his time this past week has been devoted to getting the new website up and running. AND OH MY IS IT SO GOOD YES IT IS.
Studio Stuff
Speaking of which, WELCOME TO THE NEW WEBSITE! Carol and Adam have been working together to launch it. Caress it gently with your cursor... or harshly if you're into that.
We'll see you at PAX in Seattle from September 2-6! Carol's got all the PAX merch on order, so if you wanna get loaded up with buttons and pins COME SAY HEY! Twit us if you're going to be there!
Shi and Andy are still in training mode. We'll let them out when the fermentation process is complete.
BAI.
Hungry for more? Get the biggest Bscotch news sent right to your inbox!