It's a Friday recap, SPOOKY SCARY
Shenanimated
Rocketing back into work-mode after our 4-month onslaught of travel, Seth's been finishing up a super-secret animation tool to help speed up our art pipeline for future games. Introducing the BUTTERSMOOTH SHENANIMATOR! It's a skeletal animation tool that hooks directly into any Game Maker project, so we can do ridiculous things like this gif, which only took a few minutes to animate!
Seth is wiggling uncontrollably from working so hard on the Shenanimator, obviously.
For now, the Shenanimator is intended to be an internal tool, and we'll be putting it to work in all our future games. So you can rest assured that whatever we make next will be EXTREMELY wiggly and bouncy.
Cultivating the Codebase
Carol is picking up a whole bunch of programming languages to undertake a new set of projects, the first of which is the already-finished new and improved HELP PAGE! You can peruse it to help answer the questions you never knew you had (and hopefully also the ones you did). Thanks to her new coding knowledge, you'll see a lot of new improvements to the website and community tools. AND WHO KNOWS WHAT ELSE!
ScatterJammin'
Pop your favorite bread in the toaster, because you're about to get SLATHERED IN JAM. The St. Louis ScatterJam game jam is next weekend, November 4-6, and we're gonna take it in full force. If you're in St. Louis and want to make games, this is a great chance for you hone your gamedev skills. Otherwise, prepare yourselves for a healthy heap of Butterscotch Jam, because we're about to MAKE A GAME.
JEDI DOG
We put the office dog in a Jedi costume for your Halloweeny viewing pleasure. Here she is using the Force to give Andy some real bad allergies. May the spooky pooch be with you, always.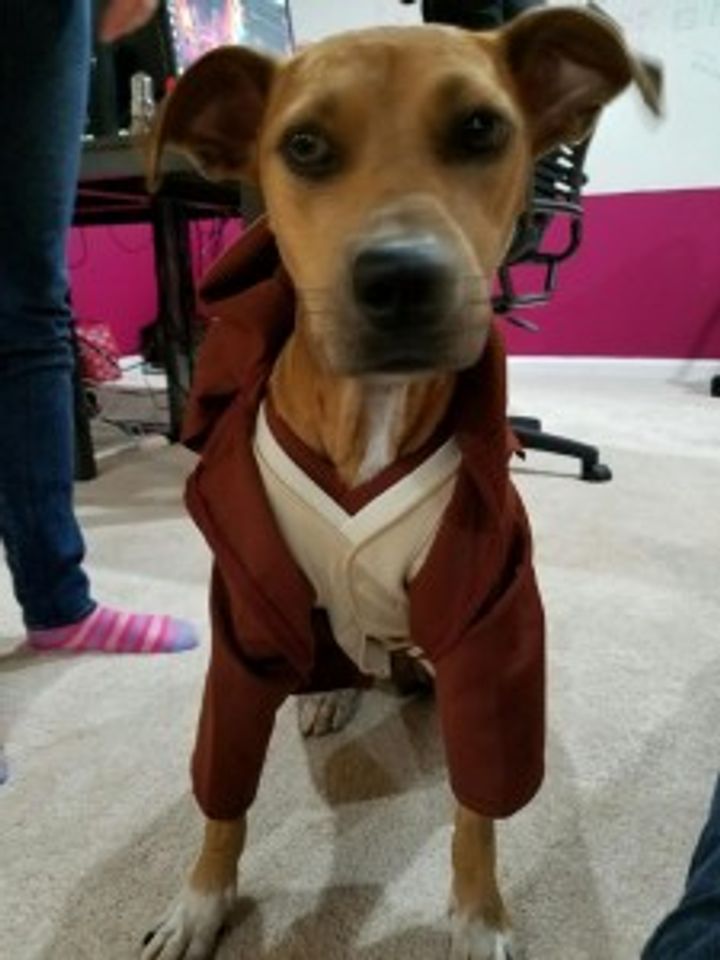 OK BYE HAVE A SAFE AND HAPPY HALLOWEEN
Hungry for more? Get the biggest Bscotch news sent right to your inbox!