WELCOME TO THE WEEKLY RECAP. Part of a balanced breakfast.
Crashlands on GoG
After several voracious rounds of lather, test, rinse, export, and repeat, we're finally DRM-Free on GoG! After all that shamproogramming, the GoG version smells as lovely as a field of wildflowers. Add it to your showercaddy while it's still 20% off!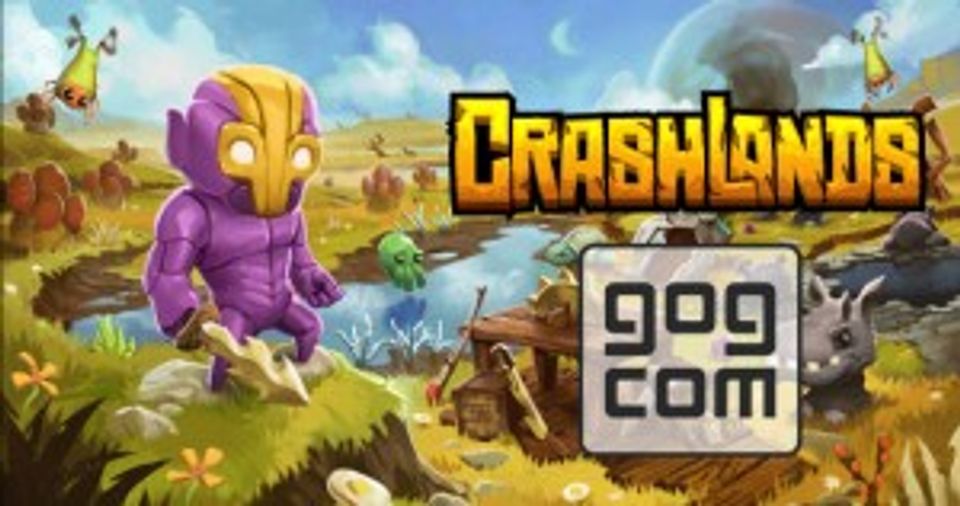 A handful of people told their various world leaders about us! HOHO ONE STEP CLOSER TO GLOBAL DOMINATION! Butter up the planet by telling YOUR world leader about Crashlands!
Hey @JustinTrudeau, check out this game: https://t.co/pWadsDvmdY — Remi Cayouette (@RemiCay) August 4, 2016
@theresa_may u seen this shit? https://t.co/HnnHqUNm61 — Luca Redwood (@LucaRedwood) August 4, 2016
Hey @BarackObama, check this out: https://t.co/xFYhMwusvm — Carter Dotson (@wondroushippo) August 4, 2016
Stability and bug fix updates are also set to release on Steam, Google Play, and the App Store. Turns out keyboard keys were shrinking with each tap until they disappeared beyond the horizon. HAHA WHOOPS!
Codename: BRUNCH
Brunch is our super-secret upcoming game. You can check back here weekly to get an early look at what it'll be like! The lore series surrounding Codename: BRUNCH has begun! READ IT WITH YOUR SPECIAL EYES. "The Hunt for the Red Megalari - pt1" The Megalari story drops a wee bit of bass on what's to come for the Beatboxxer class. (HINT: YOUR EARDRUMS MAY BLEED)
The Art of Codename: BRUNCH
BUT THAT'S NOT ALL. Take a wild gander at the WIP game art that Sam clicked into existence. WHY IS ITS FOREHEAD SO WRINKLY?
HEADBUTTIN' the Fourth Wall
With PAX barreling toward us, we've been coming up with ways to shrink-wrap the Crashlands experience into a to-go container for conventions. Andy, Carol, and Seth are heading to the SLSC tonight to test it out.
Come see us, get high fives, and be our guinea pig at the Saint Louis Science Center from 6pm-9pm CST! (No guinea pigs will be harmed in the testing of the Crashlands Demo Mode, probably.)
Hungry for more? Get the biggest Bscotch news sent right to your inbox!