The weekly recap is here to tell you what's going on at Butterscotch HQ, and also to fight for your right to party.
Crashlands
We took a flamethrower to a swarm of bugs with the launch of Crashlands v 1.1.12 this week. More importantly, this patch introduced the new Bscotch 2.0 intro, now with MORE FACES:
Twice the faces, ten times the hair
What a tool!
Between developing controller support, stomping bugs, and occasionally sleeping, Seth managed to put together an animation tool that will KICK YOU IN THE KEYFRAMES. This tool will completely overhaul our art pipeline, freeing up more time for us to make tiny worlds for you to play in. I mean, just look at what this thing can DO:
a cautionary tale of doing math while under the influence
OK maybe it still has a little way to go, BUT IMAGINE THE POSSIBILITIES.
PAX
PAX is roaring toward us like a sheep at an unsuspecting fisherman, so we're in full convention prep mode. We had two SACKLOADS of buttons delivered yesterday, which, when pinned to your favorite jacket or accessory, should dampen the existential dread of your existence in a cold, indifferent universe.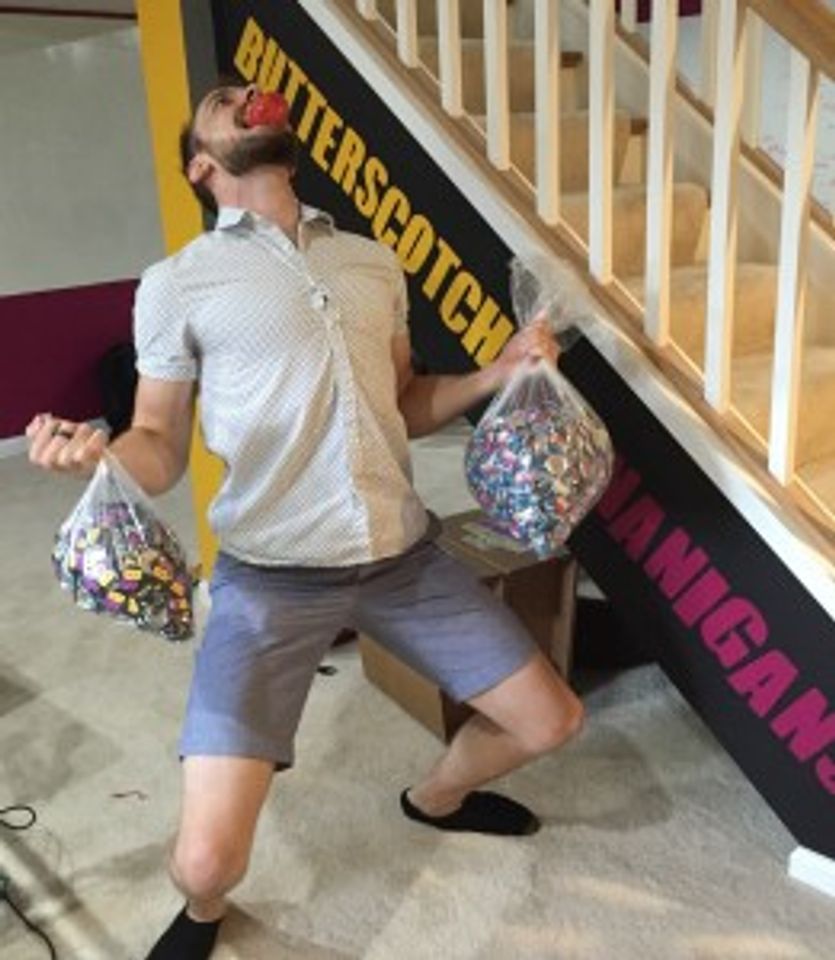 I can feel the ennui dripping away already!
We have some other new PAX merch on the way that we'll unveil next week, along with how you can get your wiggly digits on it even if you're not going to the convention.
Hang out with us at PAX!
Send us a tweet or post in our forums if you want to chat, play the demo, and practice our award-winning supersonic high-five routine. YOU'VE BEEN PRACTICING, RIGHT?! Till next week!
Hungry for more? Get the biggest Bscotch news sent right to your inbox!