The Weekly Recap is your healthy dose of all things Butterscotch. Take a peek at what we're up to EVERY WEEK.
Controller Support Alpha
Our thumbs are calloused and our hands are exploding with new muscles after a week of internal controller testing. Now YOU get to experience the joys early onset arthritis! Controller Support is ready to be released into the Alpha channel, like a bottle-fed squirrel finding a new life in the wilds. Windows users can subscribe to the Controller Alpha on Steam to help us pack that squirrel's cheeks full of bug-report acorns. (Non-Windows users will be included in Beta)

(To access the beta channel, right-click Crashlands in your Steam library and open "Properties." Slap that "Betas" tab and switch from boring old "NONE" to the VERY EXCITING "Controllers" option. Don't you feel like you're a part of something now?)
Universal Keyboard
As you may have heard on this week's podcast, Seth had a lapse of judgment with the "Don't Repeat Yourself" rule of game dev. To make amends for his transgressions, he fused the three identically-terrible keyboards into one butter-smooth universal input that works with touch, keyboard, and controllers AT THE SAME TIME. We've dubbed this style of invention RAGE-INNOVATION.
Crashlands Creator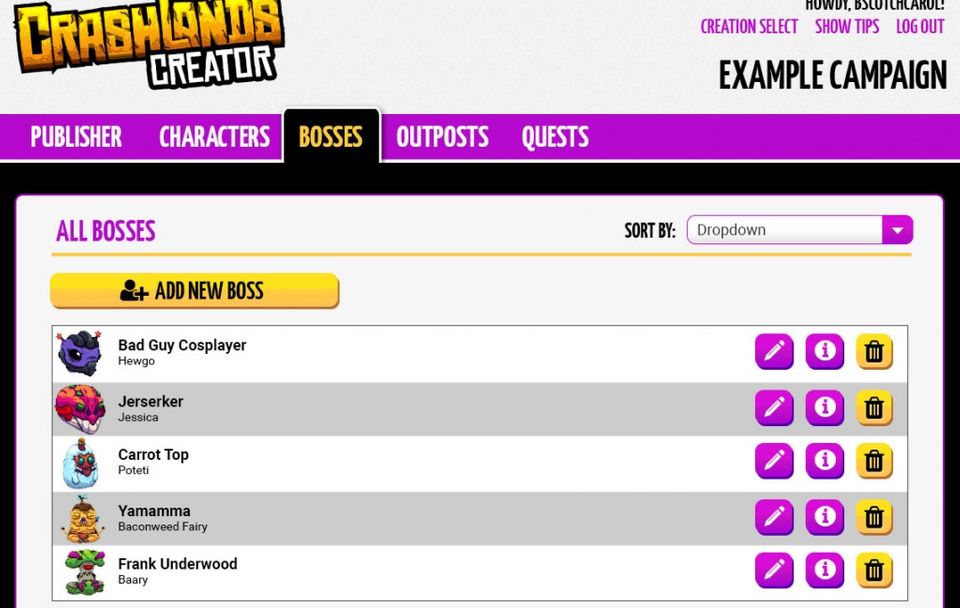 The Crashlands Creator is a fully cross-platform web app that lets players make their own game experiences and share them with others, using Crashlands and all its assets as the engine. You could make Hewgo the good guy. You could make an all-quadropus adaptation of MacBeth. You could finally tell that horrible story from grade school that haunts you to this day. We don't yet have a time frame for when Beta will begin, but you're going to like the Crashlands Creator as much as this girl likes EVERYTHING, so hurry up and request an invite to join the Beta.
PAX Reminder!
We've posted a Facebook event for a casual pre-PAX fan meetup. Come have some night caffeine and game chats with us in Seattle! If you can't make it out on Thursday but still want to see us at the show, we'll be at the PAX 10 booth (#6203) all weekend. We want to stare at you while you play our PAX-themed demo and see if you crack a subtle smirk when you read our jokes. The chuckle-snorts and bemused exhales of our fans are our greatest sustenance. Fill us with LIIIIIIIIFE! Kbye <3
Hungry for more? Get the biggest Bscotch news sent right to your inbox!