Our update is a bit sparse this week because WE'RE AT PAX! If you're at the show, come play our ridiculous PAX-exclusive demo at Booth 6608 (The PAX 10 Booth). Our pockets are bursting with butterscotch candies and swaggy buttons just WAITING to find their way into your hands. Just be careful not to hurt yourself on the buttons, they have pointy bits.
BONUS: anyone who beats Hewgo at the end of the Crashlands demo gets a limited-edition Hewgo pin! JUST LOOK AT HOW INCREDIBLE THIS THING IS.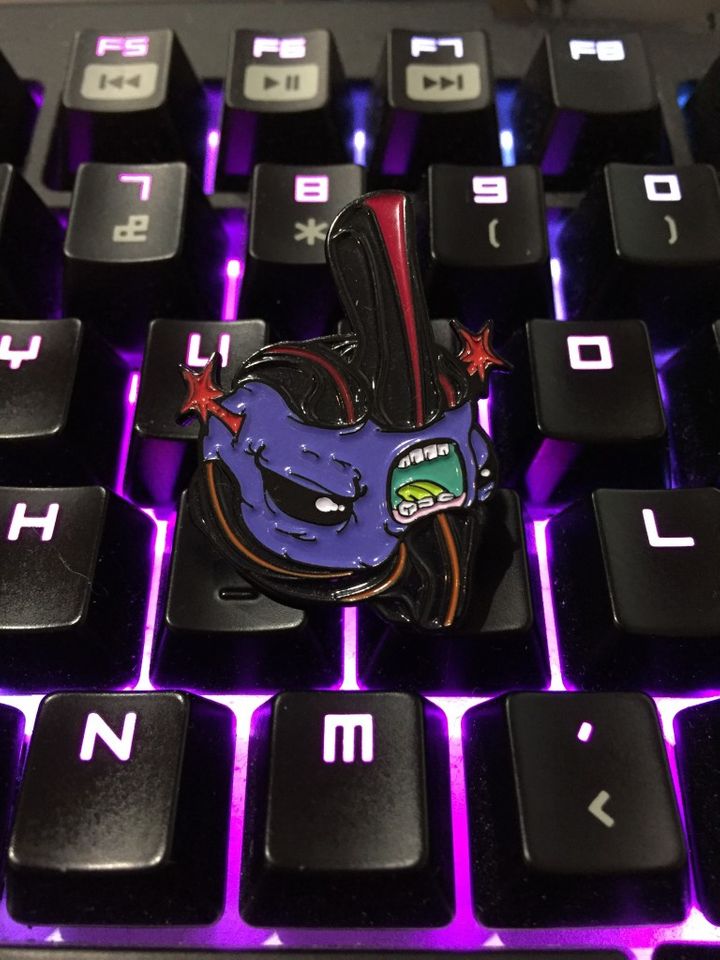 OOOOOOH AAAAAAAH SEE YOU AT THE SHOW!
Hungry for more? Get the biggest Bscotch news sent right to your inbox!